Storefront - Design On Line
We are now offering our new Design Online system, EonDesigner™. This system will be an extraordinary addition to your EonWorkflow Storefront.
EonDesigner allows your clients to use our expansive collection of professionally designed templates to create ready-to-print artwork and products. With two different "modes", EonDesigner offers an easy to use wizard as well as an advanced designer for adding and editing text, images and shapes. Your clients can quickly add their information to an existing template in the "Wizard Mode" or control every aspect of a design in "Advanced Mode".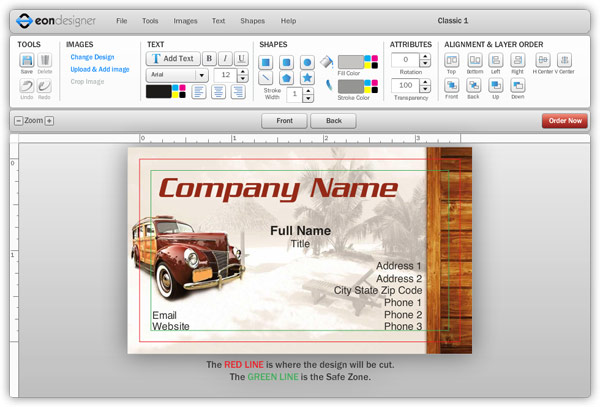 After placing an order using EonDesigner, the print-ready PDF is created on the fly, saving time for your prepress staff. By simplifying the custom design process, labor and time intensive design meetings can be eliminated, and proof/revision cycles associated with custom design can be reduced.
EonDesigner will afford you access to our template library and allow you to create your own custom templates. Features such as template access controls give you the ability to restrict clients' access to certain templates.