See EonWorkflow In Action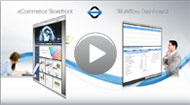 See EonWorkflow in action! Click to watch the overview video of the EonWorkflow to see how it helps you cut costs and increase business. After watching our video, Register For A Live Demo.

EonWorkflow eCommerce Storefront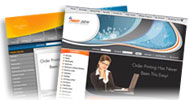 Say hello to "no limits". See how this fully customizable ecommerce solution will accelerate the growth of your business and expand your reach like never before.
EonWorkflow Order Workflow Dashboard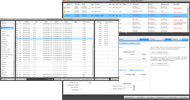 By implementing the industry's most sophisticated yet usable workflow solution you can let the software do the work while you enjoy the rewards.
Welcome to EonCode web-to-print software development. As the makers of the EonWorkflow™, we simply make the industry's best web-to-print storefront and workflow solutions.
---
Software Solutions Built For The Printing Industry
EonWorkflow is a highly customizable and powerful suite of software tools designed to enhance all aspects of your printing business. The suite integrates a web-to-print ecommerce website with a feature rich set of order workflow tools. The EonWorkflow Storefront automates the entire customer experience, while the Order Workflow Dashboard streamlines the entire workflow process. In every aspect of your business, EonWorkflow will help you dramatically slash overhead costs and grow your printing businesses in spite of competitive markets.
Software Solutions Built For Your Print Business
Whether you are a print broker looking for an ecommerce print storefront, a large scale print manufacturer in need of an enterprise level workflow or a corporate chain seeking a unified solution, EonWorkflow dynamically scales to meet the specific needs of each business. Want to know more? Check out our revolutionary printing industry software solutions.